After selling the Ascenta (now Aquila) drone to Facebook for $20 million in 2014, ex-British Army veteran Nigel Gifford now wants to revolutionize the $28 billion humanitarian aid delivery market with a relatively inexpensive, disposable, and potentially entirely edible drone. (see News Story from 2015).
As he sums up, "When the sh*t hits the fan, and you can't get food or supplies to people for days or weeks, that's where we can get in with Pouncer." He gives the the 2014 Nepalese earthquake as an ideal example of when to use the Pouncer — villages at high altitude in the Himalayas were cut off from supplies for weeks because of difficult conditions, but the Pouncer could have taken supplies in with no problem.
The idea is that these drones are to be deployed in numbers from a Hercules C-130 transport aircraft flying around 25,000ft. The Pouncer would be filled to the brim with vacuum-packed food and medical supplies and delivered to difficult-to-access areas of need.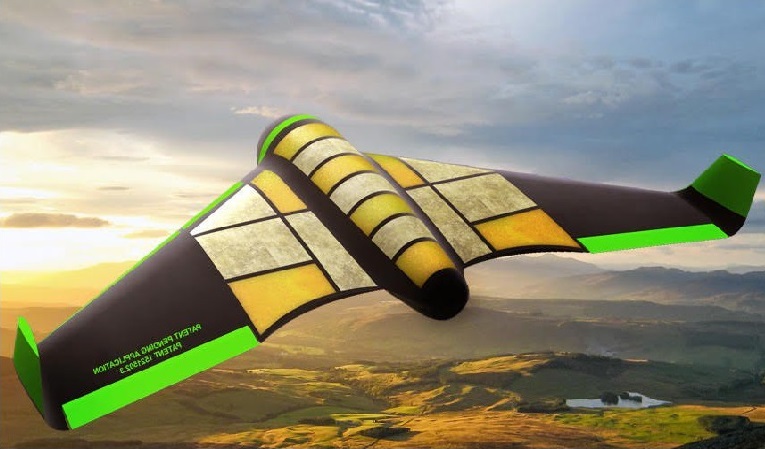 Gifford continues, "If you've got a disaster, the Pouncer aircraft can be introduced and react to that within hours, and accurately. Where the infrastructure on the ground is cut off, or the airspace is cut off, Pouncer will go straight to the heart of the problem. This doesn't mean that other forms of air delivery are now defunct. They're exceptionally good, but only when the conditions are right."
On deployment, an on-board navigation system would guide the Pouncer to head towards the target area, pretty much the same as a skydiver wearing a wingsuit. Right before landing, a small parachute is deployed at low altitude, and delivers the Pouncer to the specified target with precision. With the ability to be deployed from range and altitude, the Pouncer is less affected by weather conditions than traditional parachute deliveries and keeps pilots of the transport aircraft carrying the Pouncer vehicles out of danger zones, too.
Every Pouncer is capable of delivering 110 pounds of medical supplies or food to an accuracy of around 30 feet from 25 miles away. The drone can also be broken down and used as fuel — the lightweight wooden airframe is perfect for starting fires and building shelters. Gifford is currently looking at how to replace the wing structures with food. He says there are almost no boundaries to what Pouncer could be constructed out of or could carry. "I walked past the coffee in the supermarket, and there's all this coffee vacuum packed into solid blocks. You could build a house out of that! So now we hold a patent for building aircraft out of food components."
Pouncer is still in the TRL4 proof of concept phase. Technology Readiness Levels (TRLs), as defined by NASA, have a scale of one through to nine. To be a viable product, Pouncer needs to reach nine, the technology readiness level where the actual system is "flight proven." Gifford and his Somerset-based company, Windhorse Aerospace, have currently self-funded $460,000 of project and plan to launch a crowdfunding program soon. If fundraising efforts are successful, Gifford said the Pouncer could be airborne by April 2017,
(From Matador Extra by Cathy Brown 12 Sept 2016)
Website:http://www.windhorse.aero/