Leading international gallery Hauser & Wirth, which has spaces in London, Zurich and New York, opened its new gallery and arts centre in 2014 in Bruton, Somerset. The location came as a surprise to some, but a closer look at Somerset and the benefits it has to offer, both in terms of business and pleasure, shine a light on why this has become such a thriving area for the creative industries.
When gallery owners Iwan and Manuela Wirth – now named as No 1 in the Arts Review Power rankings for 2015 and described by Vogue magazine as "the gallery world's power couple" – discovered Durslade Farm, they fell in love with it; the buildings, the situation on the edge of the town of Bruton, and the idea of what it could become. The farm had been neglected for many years but had some remarkable buildings, which they could see would make a unique and interesting location for a gallery. South Somerset District Council were keen to assist them with their ideas to redevelop the site.
(Below: Elizabeth Frink - Man with Goggles - 1969 - part of the 2017 Transformation showcase at Hauser & Wirth, Bruton)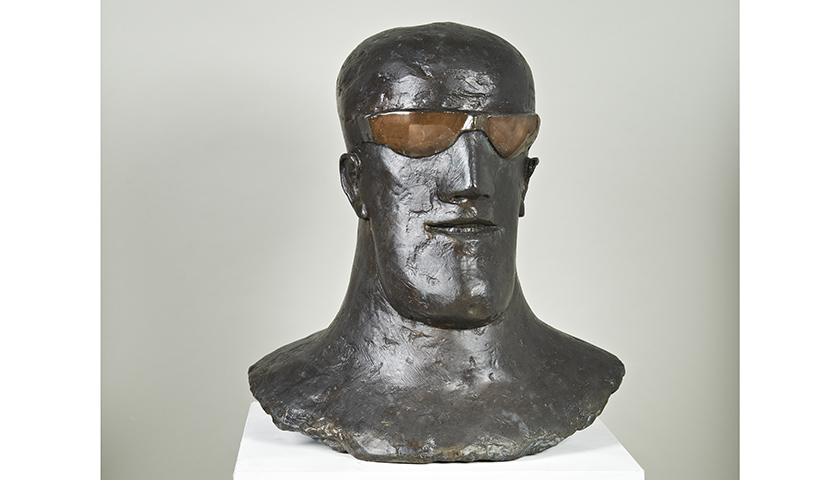 "Bruton felt like the right place to develop a gallery," explains Alice Workman, Hauser & Wirth Somerset Director. "The local community are very creative and receptive to new ideas, plus there is a great educational hub in Bruton. What's more, the uniqueness of Durslade Farm will provide the gallery with an opportunity to create a different type of exhibition."
Explaining the particular appeal of Somerset, she said, "We are surrounded by beautiful countryside and Somerset is full of interesting and creative people and businesses. There is a slower pace of life, which means that people are friendlier and happier and have the time to be helpful."
Hauser & Wirth Somerset has already integrated well into the local community and the gallery has created a real buzz in the town. "There is a lot of excitement in Bruton and the surrounding area about the opening of Hauser & Wirth Somerset," says Alice. "We've been working with the local community over the past two years, holding talks, presentations and connecting with local organisations, and we've been delighted with the feedback and support we've received.
"Most of our suppliers and contractors are local businesses, and we've been extremely happy with the service we've received and the strong working relationships that have developed."
Far from being a remote location, Somerset's strong road and rail connections are often quoted as one of the key benefits for businesses based in or relocating to the county. This is certainly the case for Hauser & Wirth Somerset too, as Alice highlights the ease of staying connected, explaining, "Transport links here are good and our staff members regularly travel by train to London, Bath and Bristol for events."
Summing up the benefits of being based in Somerset, Alice says, "Somerset is an inspiring place to work and there are many thriving locally based businesses, so there is a real sense of community and of people wanting to help one another."
Quotes from Western Morning News published on 14 July 2014 & updated
http://www.hauserwirthsomerset.com/
Please contact South Somerset District Council for guidance on support available: David.Julian@southsomerset.gov.uk - tel: 0797 1111978 (please mention Into Somerset when enquiring)